Visual calendar in the Plan module gives your team an overview of planned and scheduled marketing activities, including planned, in progress, and completed tasks and events. You can monitor the progress of what is on (or off) track, and drill into specific work, to ensure your team meets its goals.
To access the calendar, click Plan and select the Calendar tab.
Planning or scheduled views
You can switch between Planning and Scheduled views above the calendar frame. If you leave calendar and come back, you see where you left off.

Customize your view
Date range
Use the Date Range filter panel option to adjust the date range which will automatically sync with your header date range and vice versa.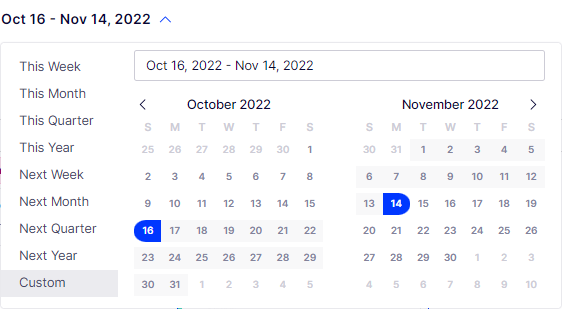 Display preferences
Select Display to set preferences for both Planning and Scheduled calendars. To view campaigns within the Visual calendar, click Show Campaigns. Your settings are saved for subsequent visits.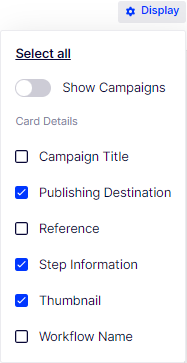 Set view to today
Click Today to quickly center your view on the current day to focus and align with relevant activities.
Search activities
Find and go to specific activities by entering queries such as Title, Reference Numbers, and publishing channels (like Facebook, Wordpress, and so on).
Create a task from calendar
You can create tasks and events for a particular date today or in the future (but not the past).
To create a task:
Click a date in the calendar and select Task. A Create New Task dialog box displays.

Enter details and click Create.
Create an event from calendar
To create an event:
Click a date in the calendar and select Event. A Create New Event dialog box displays.
Enter details and click Create.
Review status and make quick updates
Hover over the Campaign, Task, or Event title to view more details (title, parent campaign, due date, current step, step due date, assigned user, labels, and task state). You can also hover over areas on the pop-up card and make quick inline edits to the title, due dates, assignee, and step names.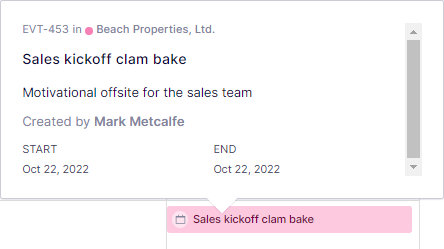 Drag and drop activities
You can drag and drop tasks or activities within dates on the visual calendar to quickly change due dates.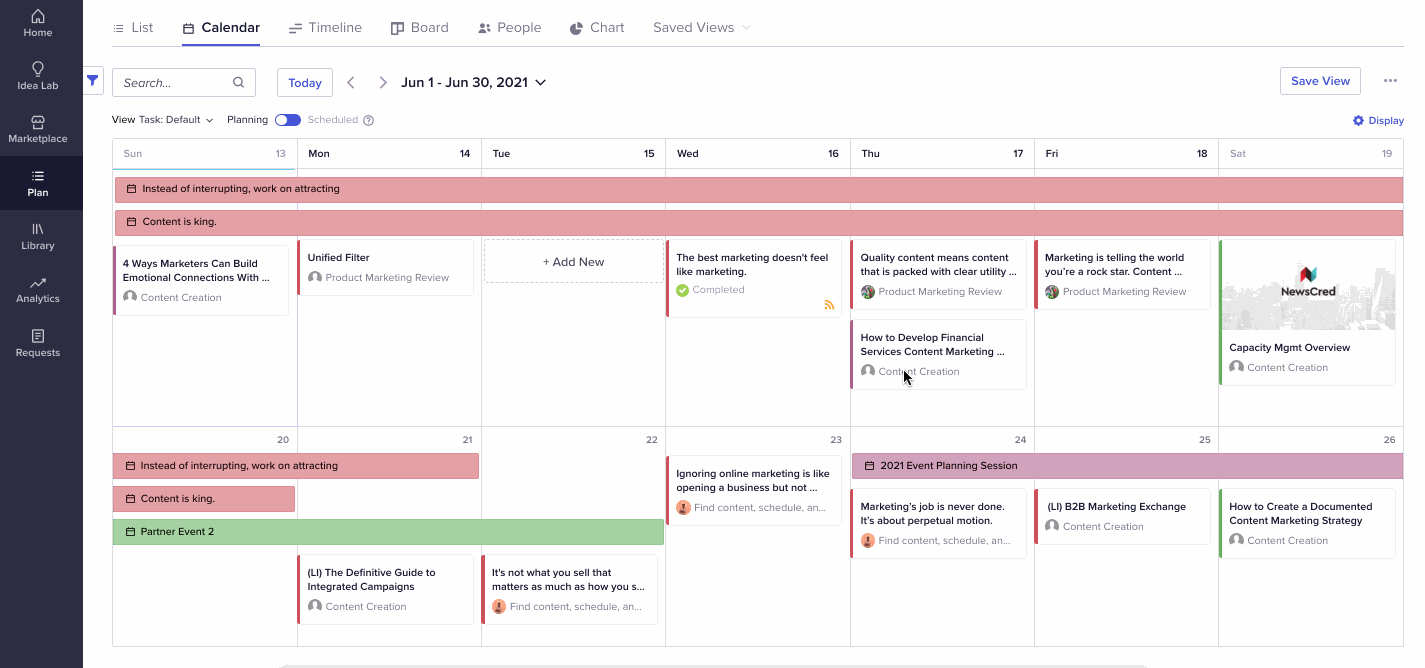 Filter activities
You can filter activities based on almost any criteria. Expand a filter category to set the filters you want. The filter panel shows how many filters are active in each filter category.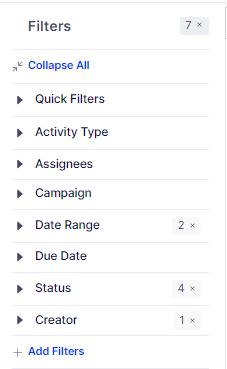 Save calendar as CSV or PDF
To export the visual calendar view, select the options menu (...) and select Download as CSV or Download as PDF.