An event indicates a milestone or activity, separate from a campaign or task.
The following example shows an event in the list view of the Plan module: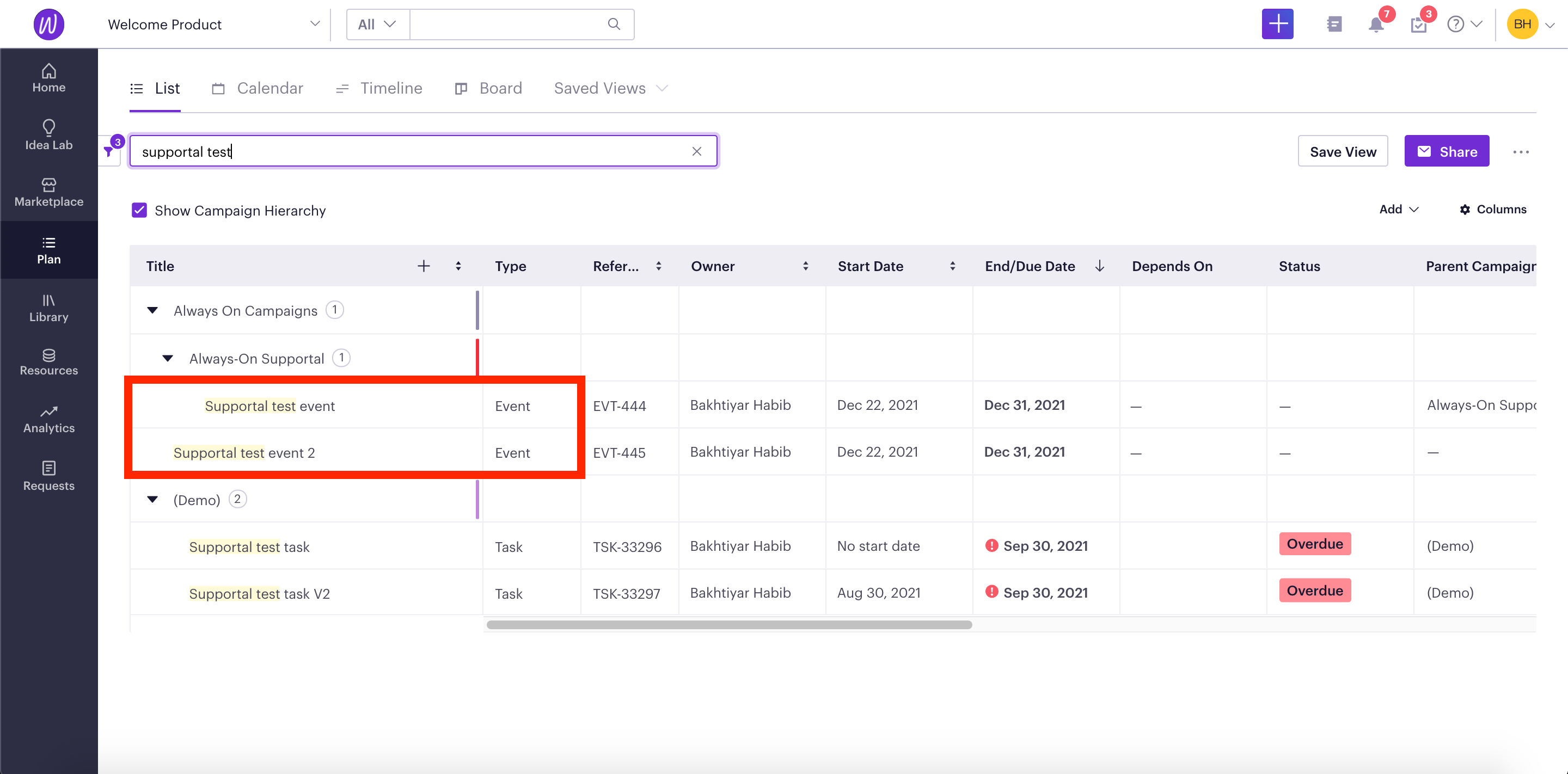 When you click an event from the Plan module, the event opens a drawer view on the right-hand side.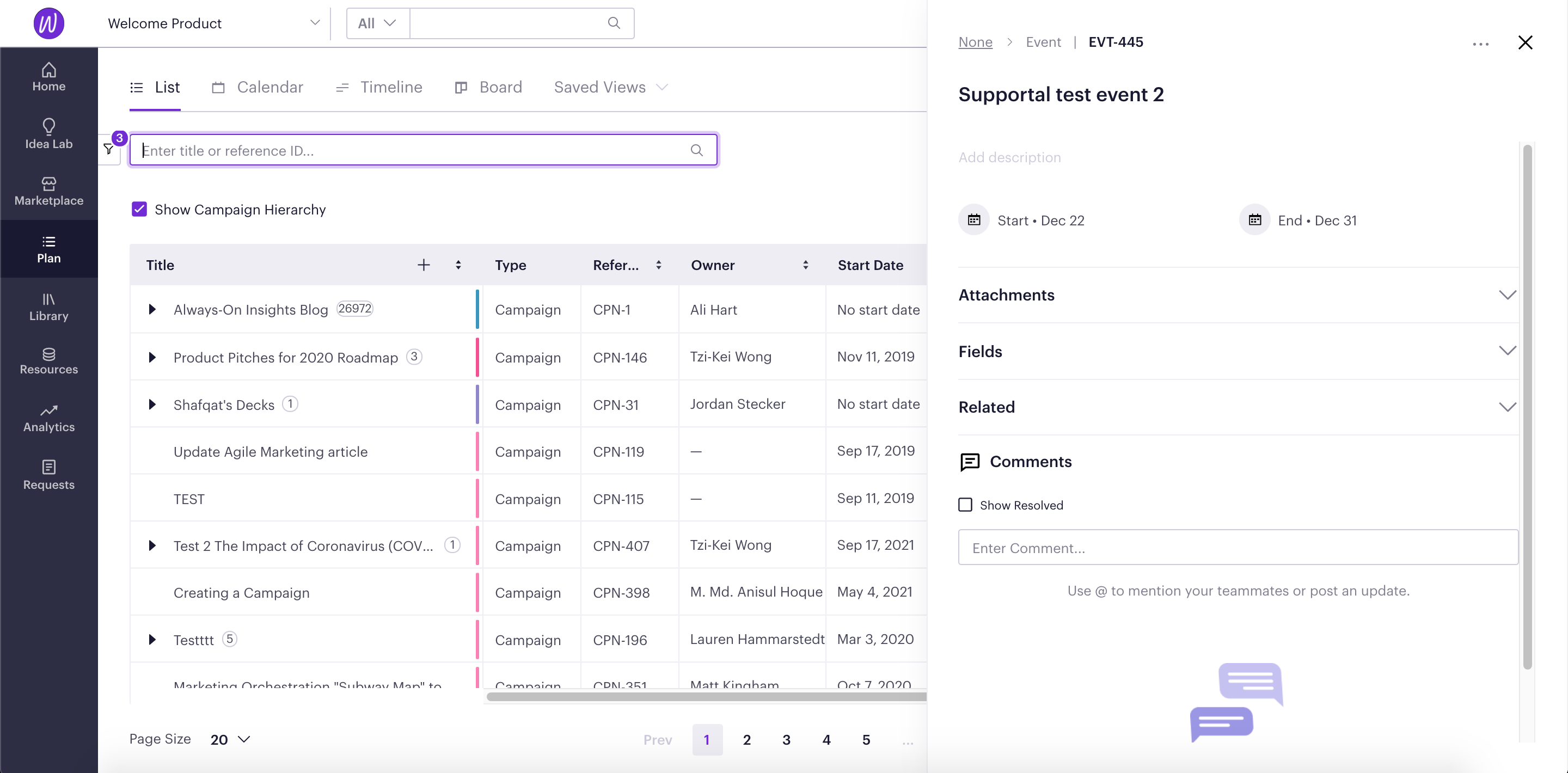 In this article, you will learn how to:
Add a campaign to campaign-less Events
If you initially created an event without an associated campaign, you can add the campaign to the existing event, by opening the campaign drop-down menu (shown in the following image) and selecting a campaign.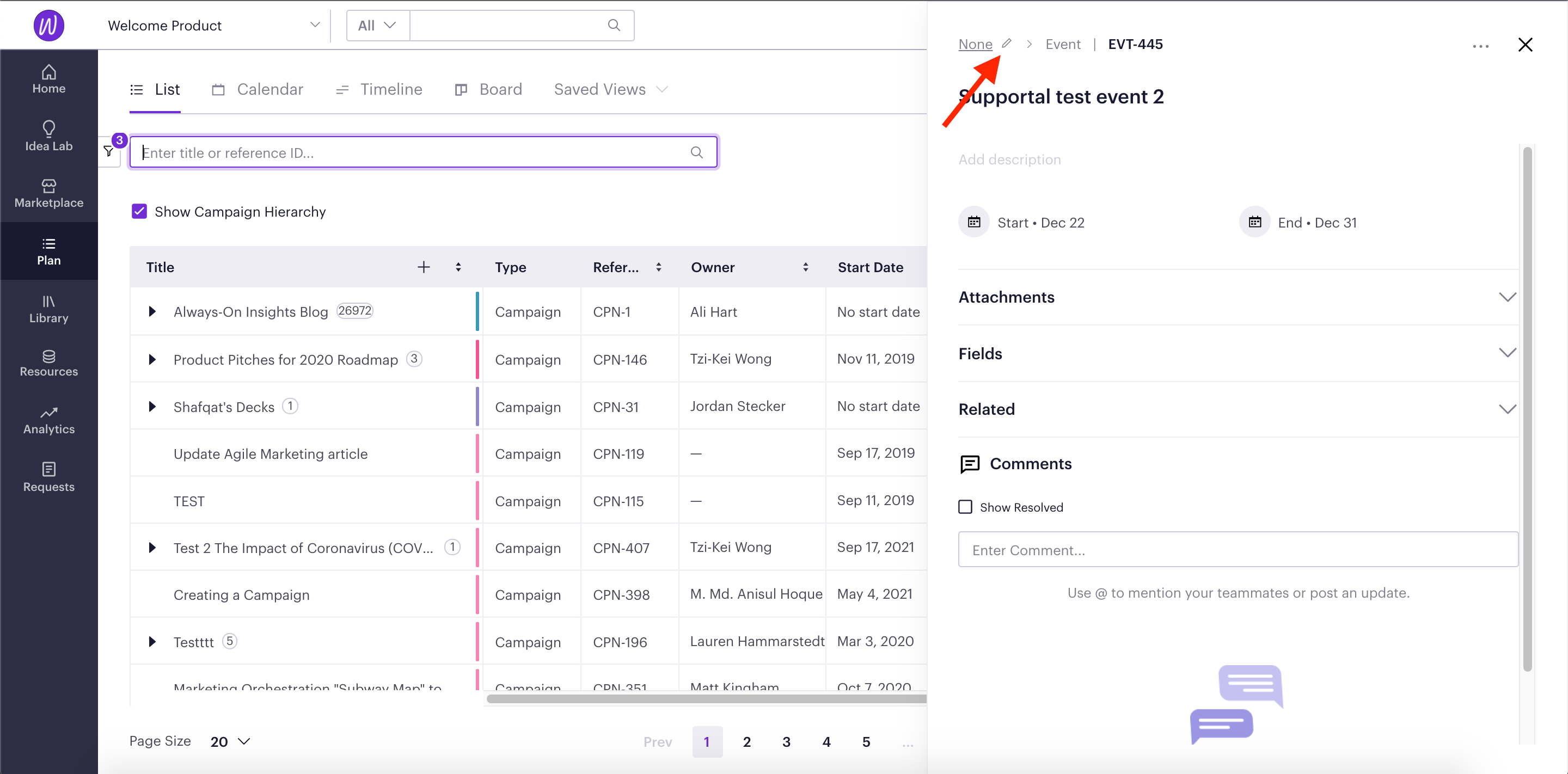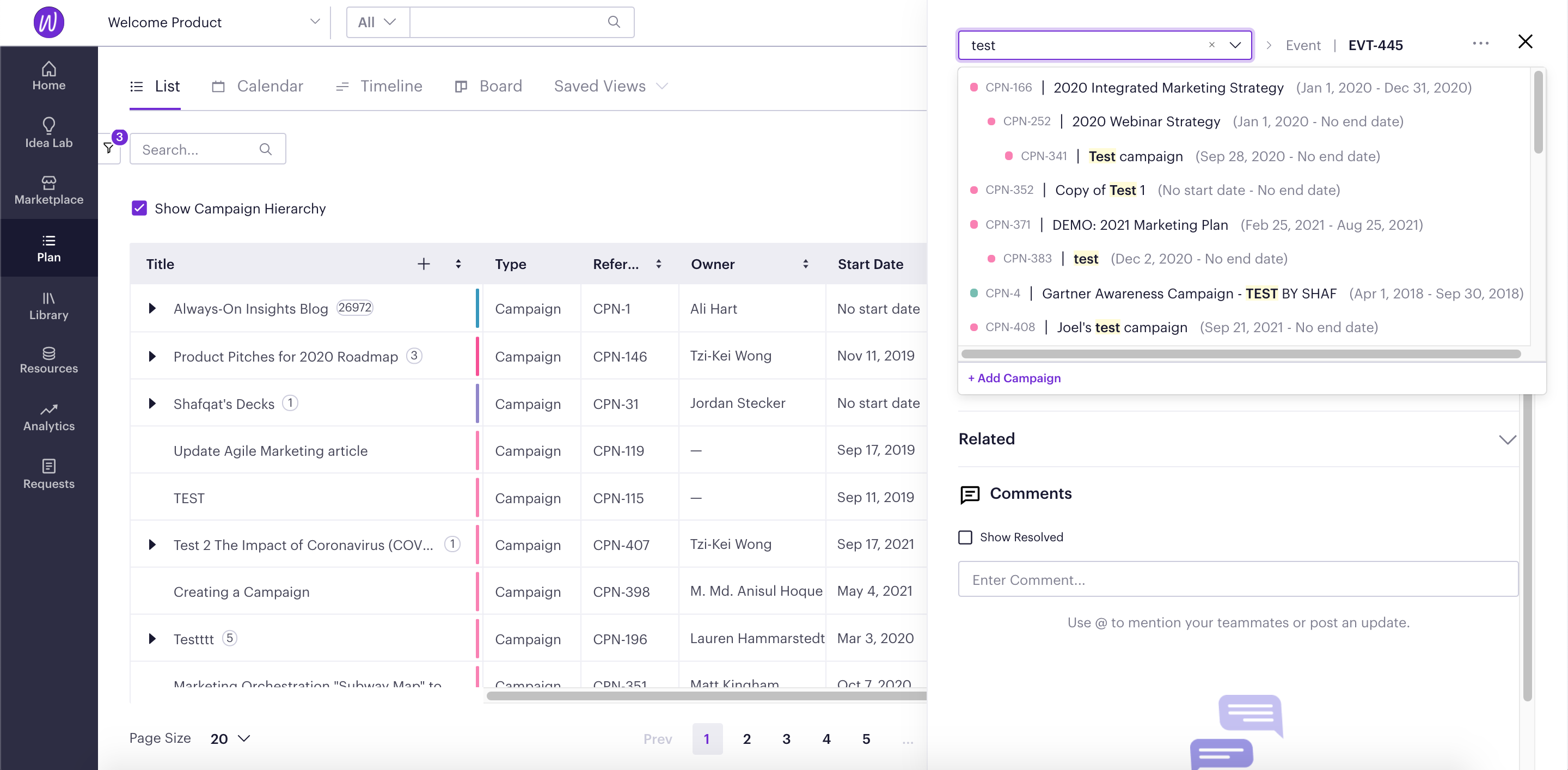 Add assets to an event
You can add assets to an event by clicking + to upload attachments (as shown in the following image):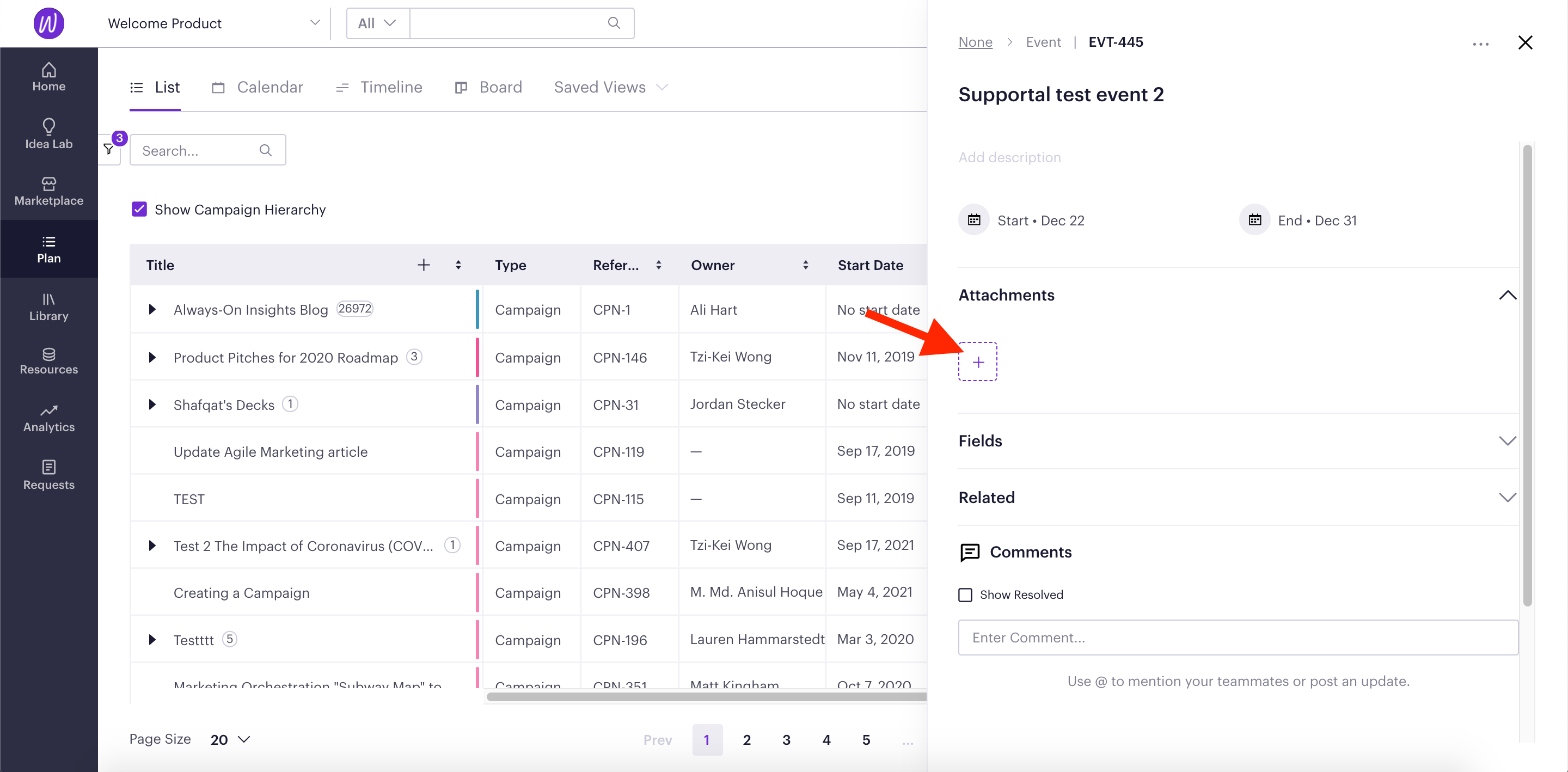 Add fields to an event
Click + Add Field to add one or more fields to an event.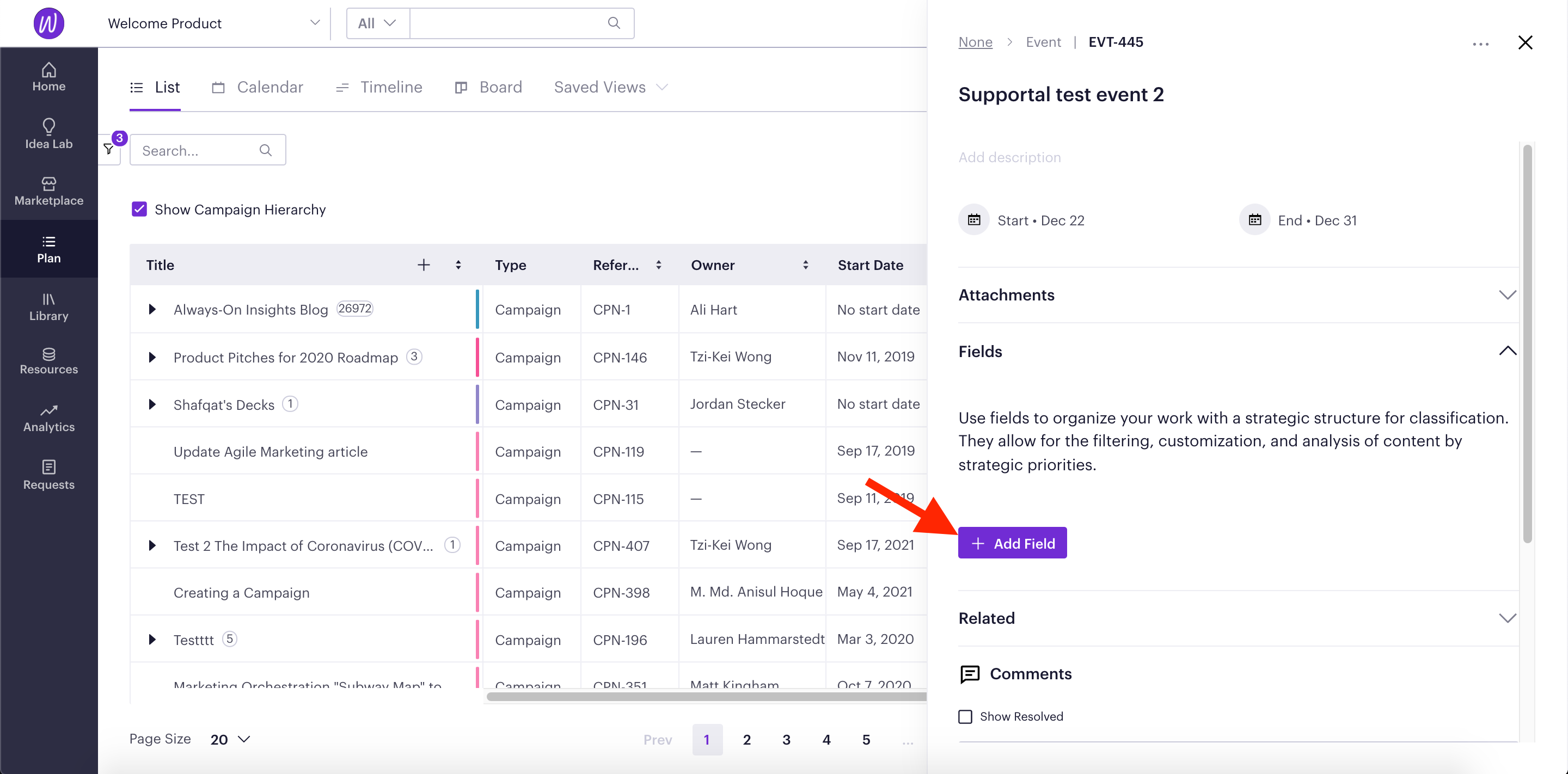 Add related events
Open the Related section and select a related event: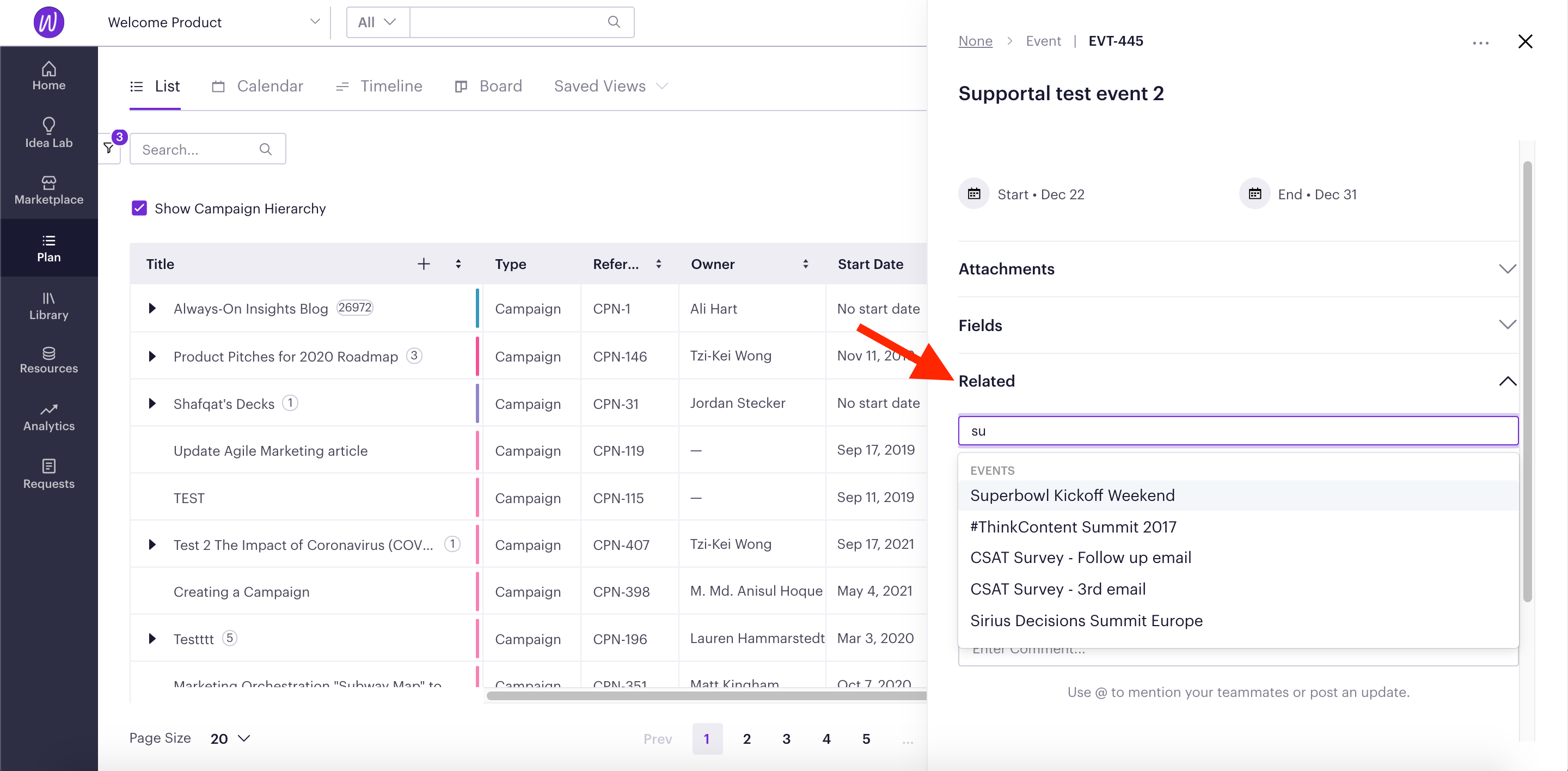 Add comments
Enter comments about your event. You can also attach assets with your comments.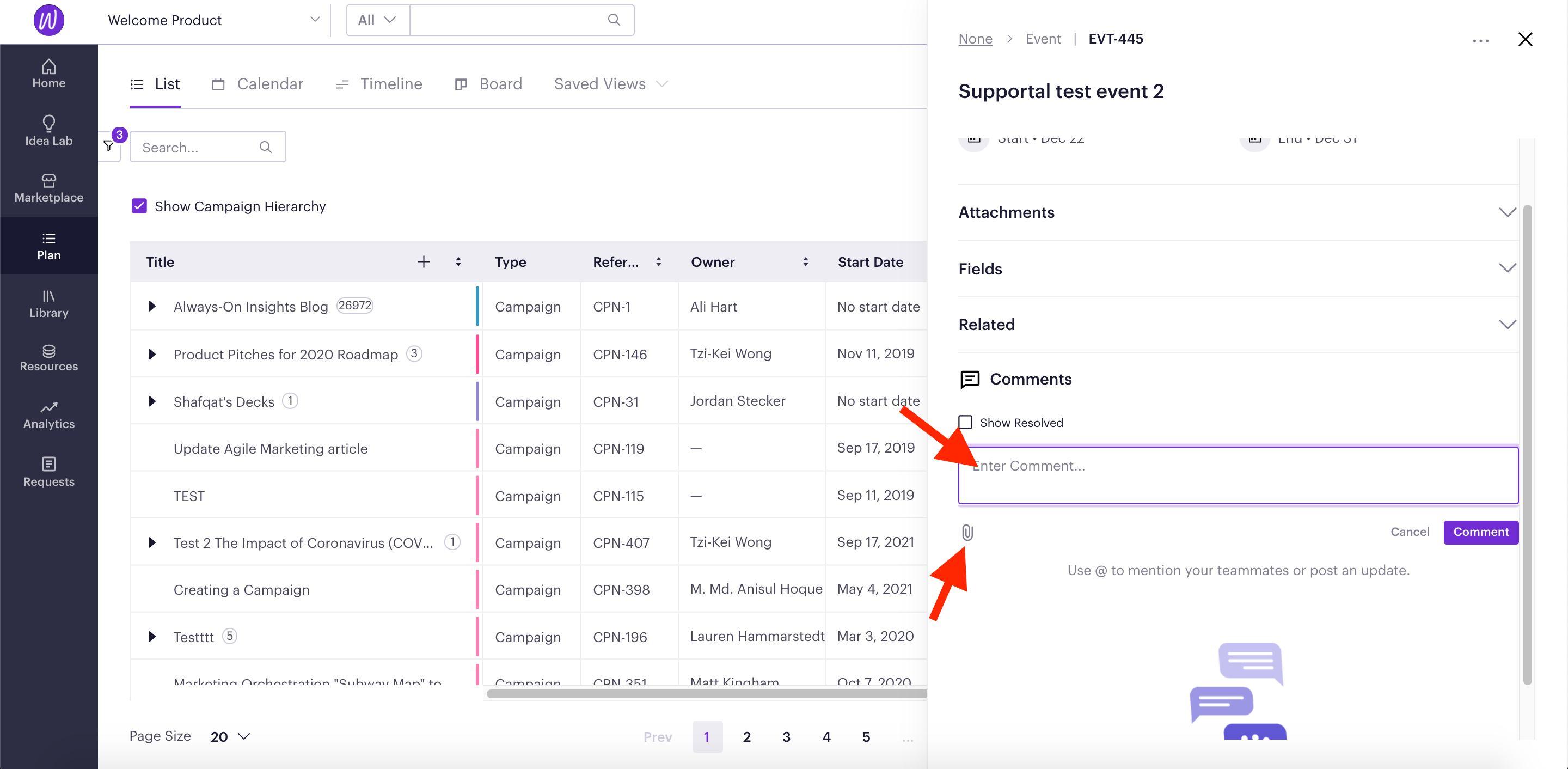 Note: After accessing an event, it appears in the Recently Viewed section of the Home page: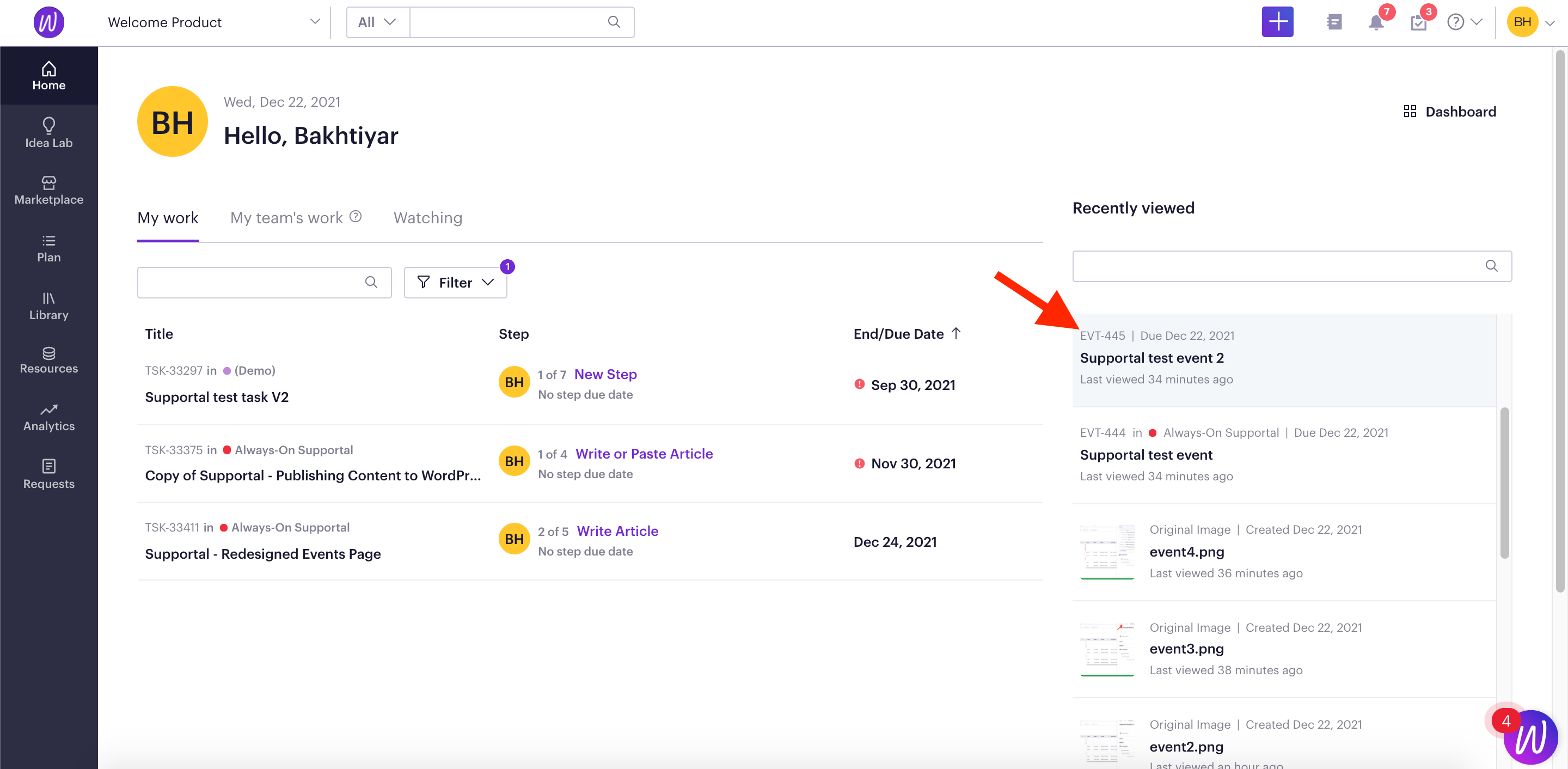 Question? Contact support@welcomesoftware.com.