Optimizely Content Management System (CMS) provides powerful web content management capabilities, available through an intuitive user interface, letting experienced and occasional users work efficiently with content.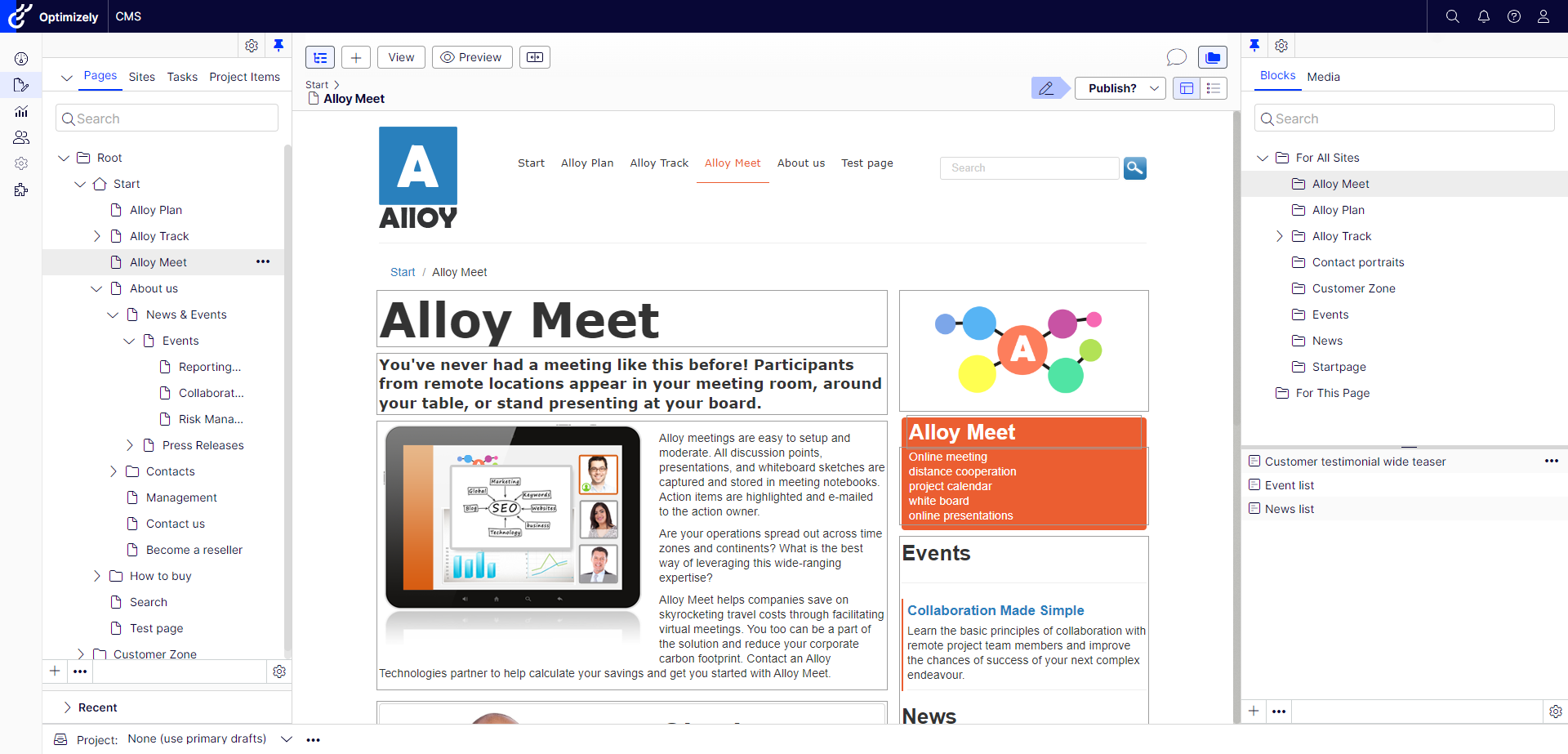 The
Optimizely Digital Experience Platform (DXP)
contains many features to support you in your daily work. Depending on how your solution is set up, some features described in this documentation may not be available to you. Contact your system administrator to find out more.
When your Optimizely system and related services are set up, you will receive the permission keys and credentials needed to access the user interface. The setup depends on what parts of the Optimizely platform you have in your implementation, such as Optimizely Content Management System (CMS) or Optimizely Customized Commerce, Optimizely Campaign, Optimizely Search & Navigation, and the products in the Optimizely Personalization suite.
Access features
As an editor or administrator, you usually log in to your website using a specified URL, a login button or link. Enter your user name and password in the Optimizely login dialog box, and click Log In.
What you are allowed to do after logging in depends on your implementation and your access rights, since these control the options you see. When logged in, the Optimizely quick access menu appears in the upper right corner.
Selecting CMS Edit takes you to the edit view and other parts of the system.
To access the Optimizely CMS edit view, select CMS Edit in the Optimizely quick access menu.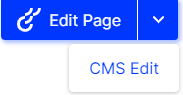 What do you want to do?
Related topics
Next steps