A marketing campaign is a coordinated series of steps, events and associated content, with the goal to achieve a particular result. Typically, a campaign includes promotion of products, and sending campaign messages in various communication channels.
With Optimizely you can create, plan and execute a campaign for multiple channels in one place, and coordinate large volumes of personalized messages. When the campaign is running, you can track your campaign's performance and analyze the results. You have access to an entire set of marketing tools available from the same familiar user interface.
The Optimizely Digital Experience Platform contains many features to support you in your daily work. Depending on how your solution is set up, some features described in this documentation may not be available to you. Contact your system administrator to find out more. See Optimizely World for technical information.
Managing campaign content
Create your landing pages and craft the marketing message in Optimizely CMS. To create a landing page with campaign content, you simply drag and drop your text, images, video, and products right onto the page. You can use visitor groups to personalize content as desired.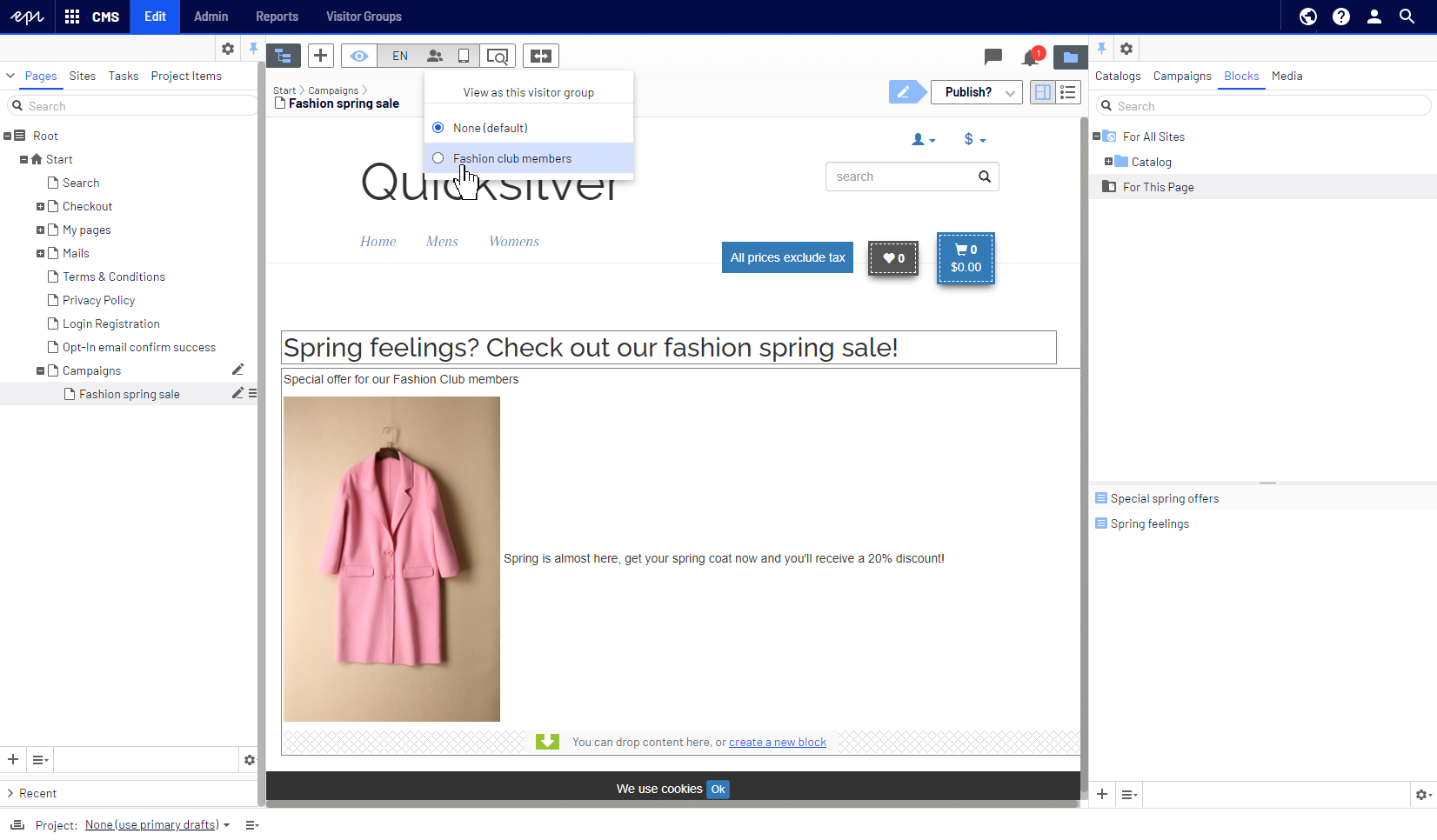 Review and publish campaign items
Collaborate with your colleagues to review and adjust the message before going live. Use the Projects feature to get an overview of all campaign items, and add your review comments.Use Content Approvals for the final review and approval, and publish all campaign items simultaneously, or schedule a desired publishing time.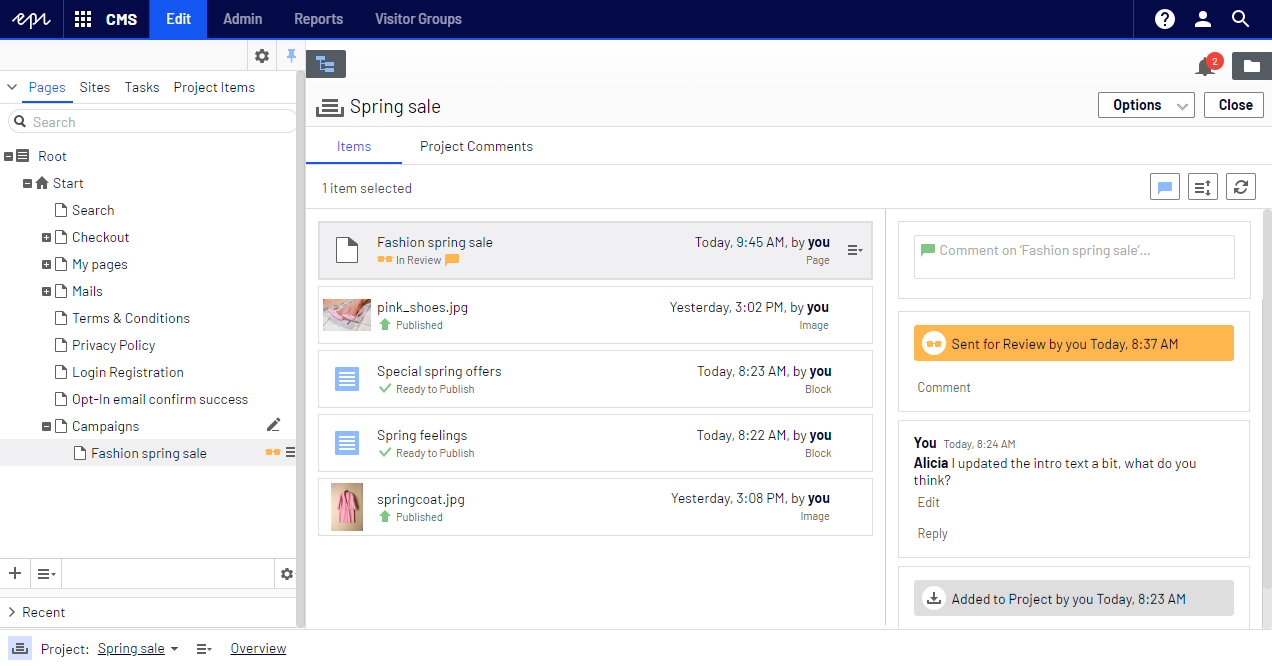 Optimize campaign content
When the campaign is running, you will want to know what content and channels are performing best, and use customer insights to make the campaign increasingly effective. Use A/B testing to create and test variations of, for example, pages, images and blocks, to decide which one creates the desired conversions. Self-Optimized Block is an add-on that randomly displays a block variant to visitors. The variant that generates the most conversions is the one that is automatically displayed the most over time.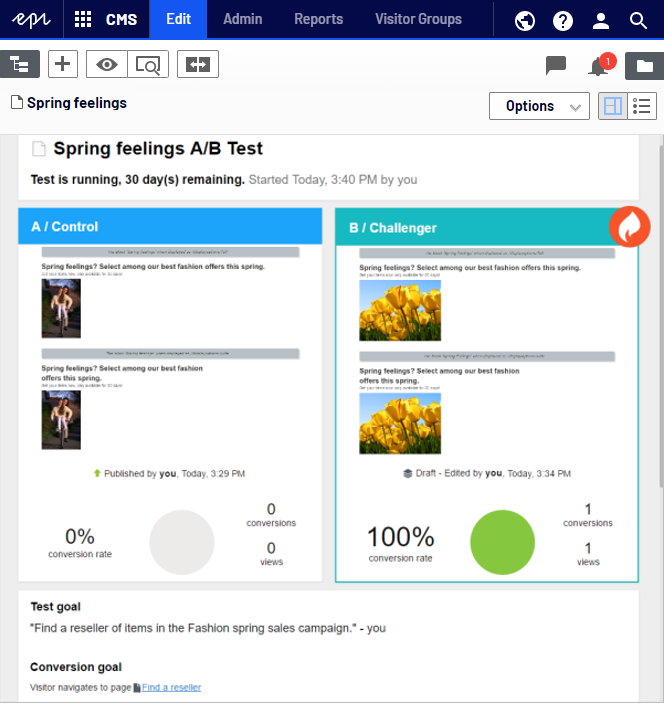 See the CMS section of the user guide.
Product campaign discounts
If you have Optimizely Commerce on your website, you can create discounts for desired product catalog items that will be associated with a campaign. Set the availability dates for the discounts matching the availability of your campaign.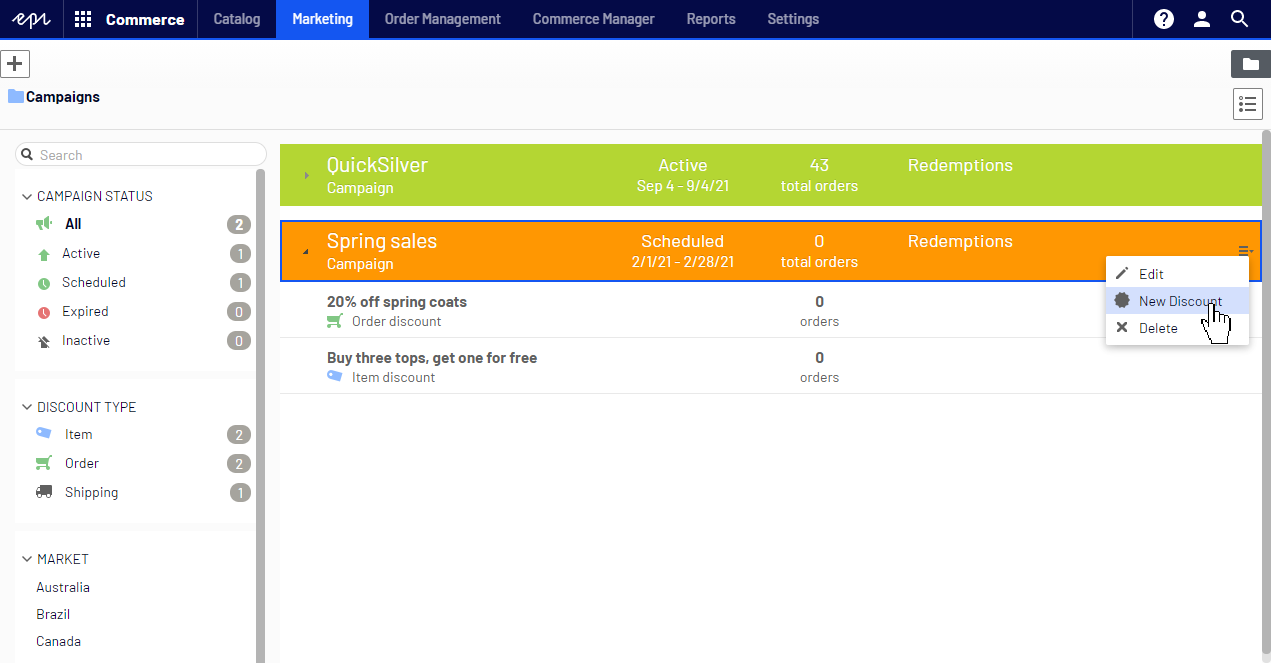 See the Optimizely Commerce section of the user guide.
Omnichannel messaging
With Optimizely Campaign, you can orchestrate multichannel campaigns from a single screen, and send triggered emails based on real-time behavior. You can coordinate and segment large volumes of messages, including personalized product recommendations.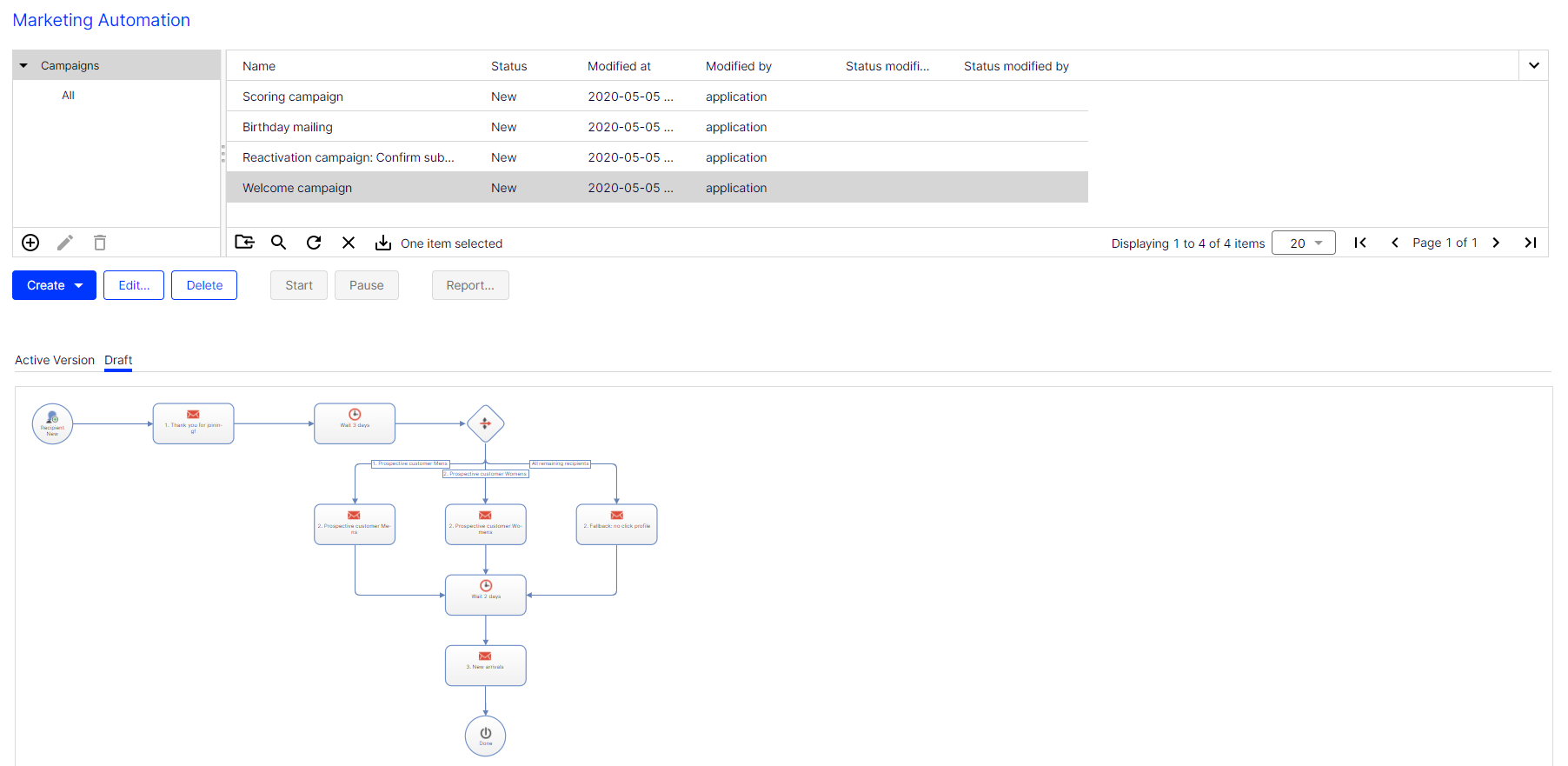 See the Campaign section of the user guide.
Marketing add-ons
See below for additional marketing and campaign-related tools to support your campaign management.
Promote your campaign in social media
With Optimizely Social Reach, you can use social media, like Facebook and Twitter, to send messages and promote a campaign, to drive traffic and increase conversion rates.
Send personalized emails
Optimizely Connect for Marketing Automation lets marketers automate activities based on the behavior of website visitors. You can track visitor behavior, collect profile data, and create personalized newsletters in email marketing using visitor groups. There are several marketing automation connectors available for Optimizely.
Analyze campaigns
Add the Google Analytics for Optimizely add-on to the edit view to see and analyze traffic data for your campaign landing page, providing insights right at your fingertips. The Optimizely Live Monitor add-on displays real-time animation of traffic to your website, so you can monitor and adapt your immediate marketing response.