A marketing campaign is a coordinated series of steps, events, and associated content to achieve a specific result. A campaign often includes promotion of products and sending campaign messages in various communication channels.
You can create, plan, and execute a campaign for multiple channels and coordinate large volumes of personalized messages. You can also track your campaign's performance and analyze the results.
The Optimizely Digital Experience Platform contains many features to support you in your daily work. Depending on your solution's configuration, some features described in this documentation may not be available to you. For more information, contact your system administrator.
Manage campaign content
Create your landing pages and craft the marketing message in Optimizely Content Management System (CMS). Drag and drop your text, images, video, and products onto the page. You can use visitor groups to personalize content as desired.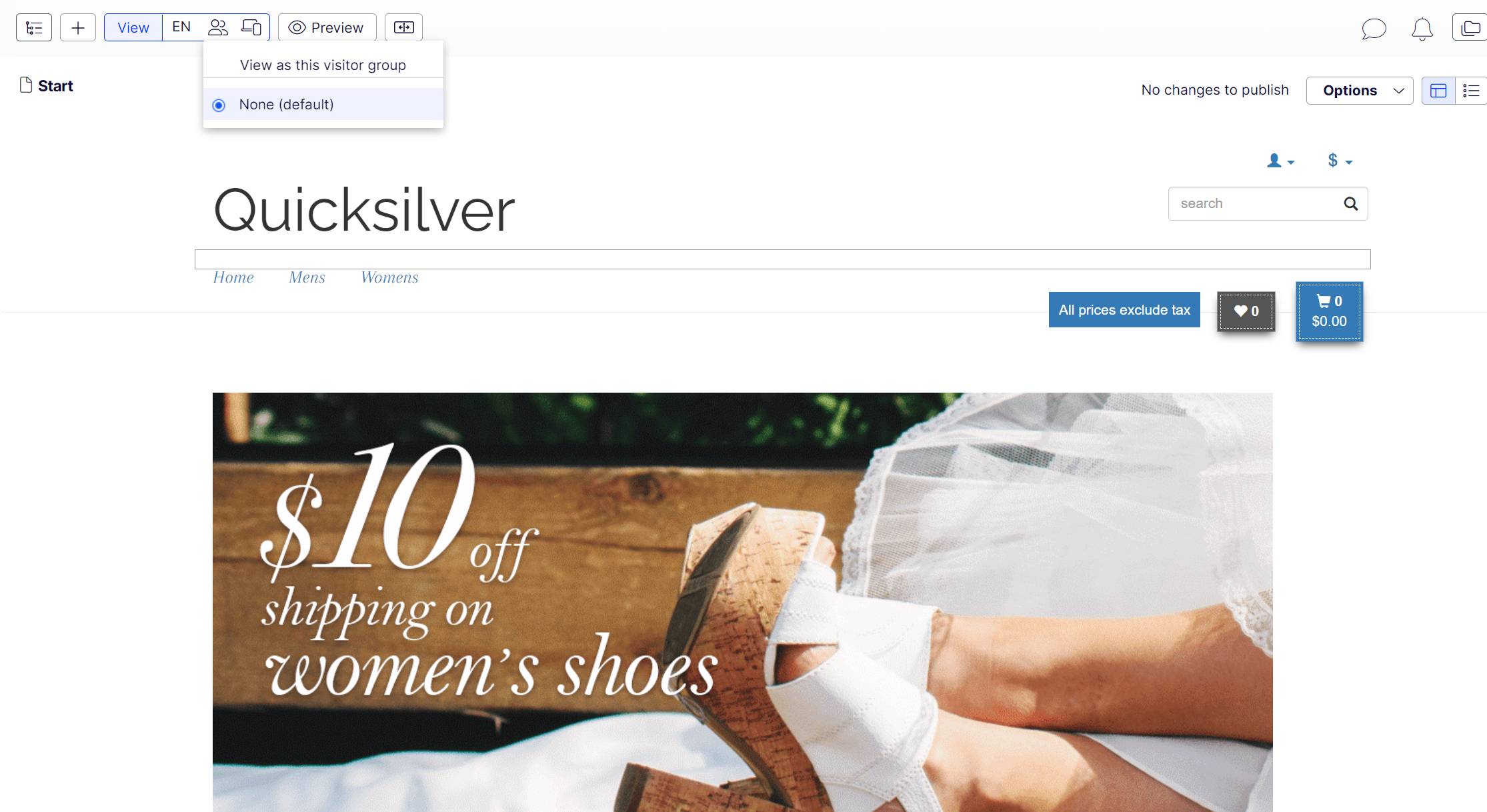 Review and publish campaign items
Review and adjust messages before going live. Use the Projects feature to get an overview of all campaign items and add your review comments. Use Content Approvals for the final review and approval, and publish all campaign items simultaneously or schedule a desired publishing time.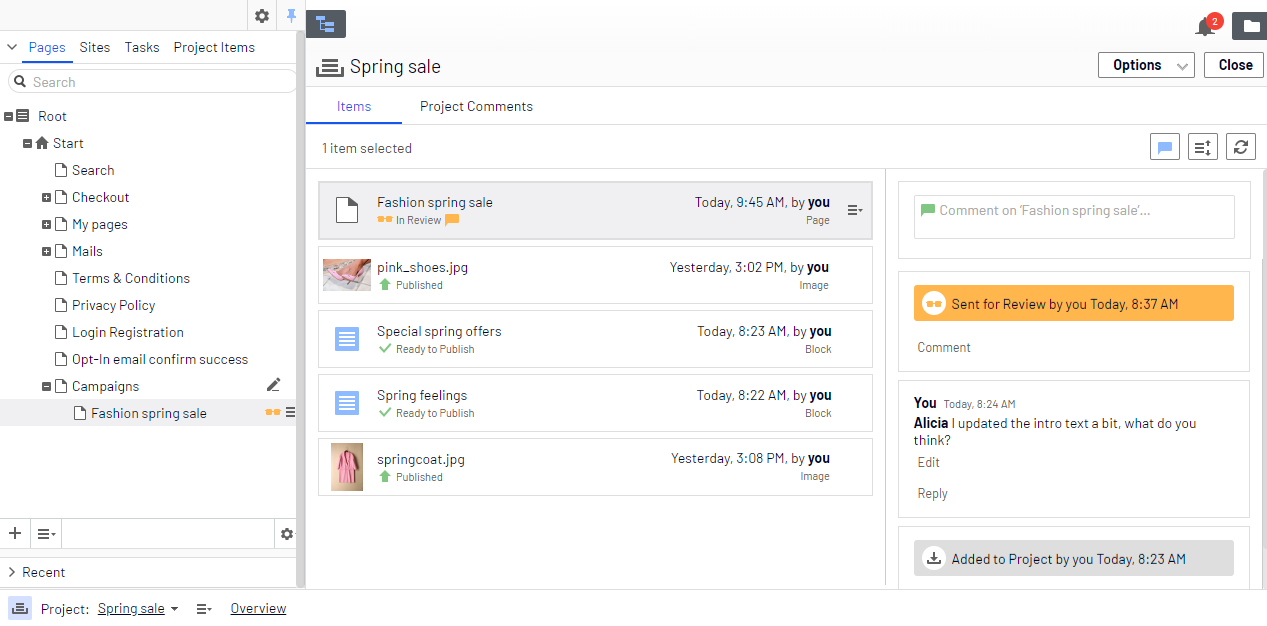 Optimize campaign content
Determine which content and channels perform the best when the campaign is running, and use customer insights to make the campaign more effective. Use A/B testing to create and test variations to decide which one creates the desired conversions, such as pages, images, or blocks. Self-Optimized Block is an add-on that randomly displays a block variant to visitors. The variant that generates the most conversions automatically displays the most over time.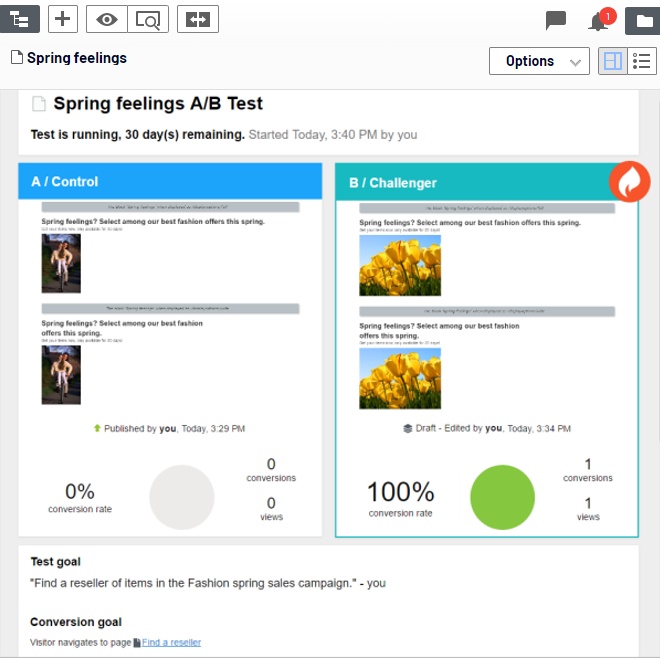 Product campaign discounts
You can create discounts for desired product catalog items in a campaign and set the availability dates.

Omnichannel messaging
Use Optimizely Campaign to orchestrate multichannel campaigns and send triggered emails based on real-time behavior. You can coordinate and segment large volumes of messages, including personalized product recommendations.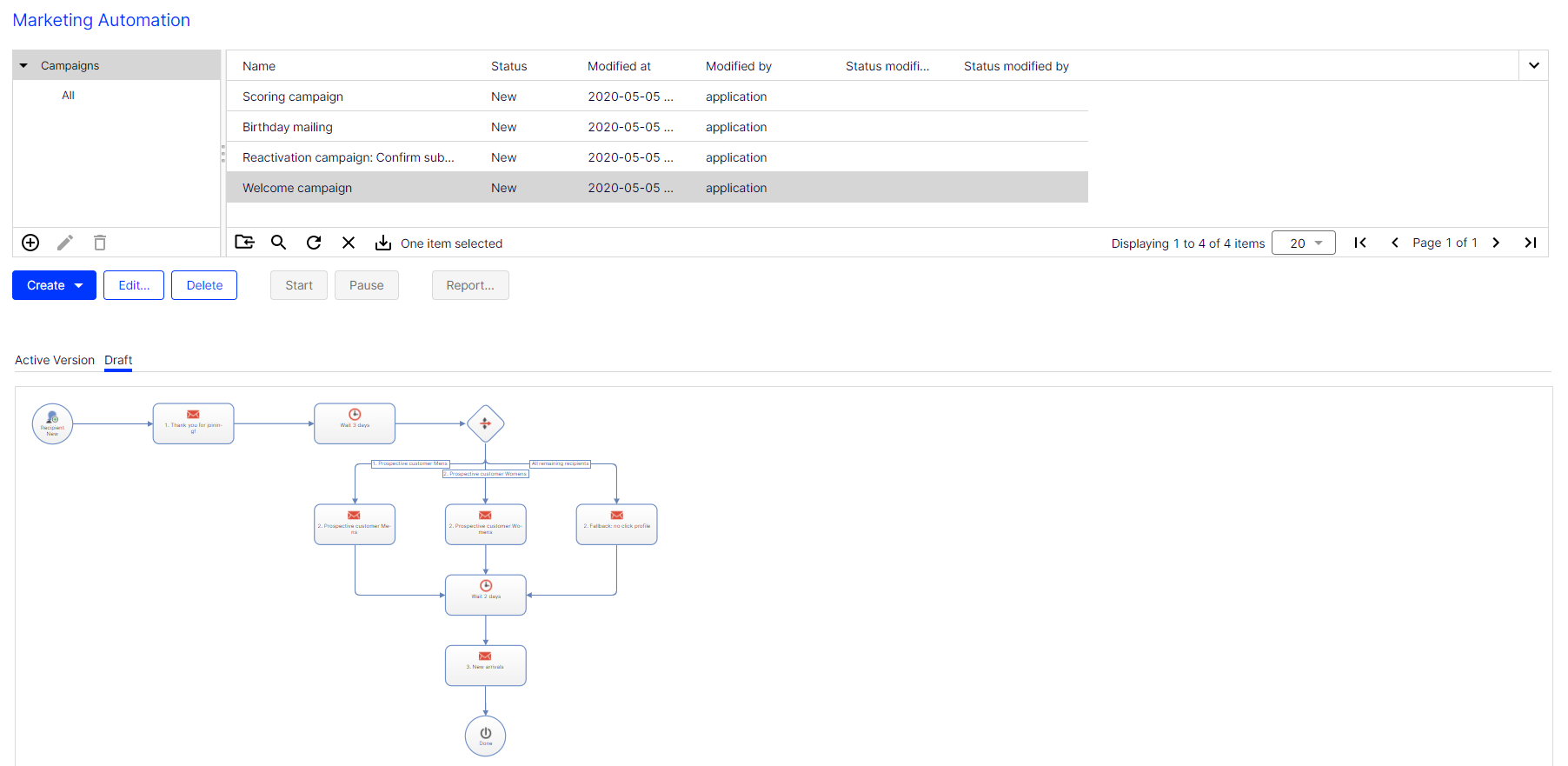 Marketing add-ons
Use additional marketing and campaign-related tools to support your campaign management.
Promote your campaign in social media
With Optimizely Social Reach, you can use social media, like Facebook and Twitter, to send messages and promote a campaign to drive traffic and increase conversion rates.
Send personalized emails
Optimizely Marketing Automation lets marketers automate activities based on the behavior of website visitors. You can track visitor behavior, collect profile data, and create personalized newsletters in email marketing using visitor groups. There are several marketing automation connectors available for Optimizely.
Analyze campaigns
Add Google Analytics to the edit view to view and analyze traffic data for your campaign landing page. Optimizely Live Monitor displays real-time animation of traffic to your website, so you can monitor and adapt your immediate marketing response.