Asset Expiry allows users to set an expiration date on individual assets stored in the Library. With that date set, users can search via a "date picker", filter for assets which are about to expire (or have already expired), as well as receive email and in-app expiration notifications. Together, this feature helps teams better manage their global library of marketing assets, and ensure all their content is up-to-date.
In this article, you will learn how to:
Apply/Change an Expiration Date
You can now set Expiry Dates for assets in the Library from the side panel (Please note, folders are not eligible for the "Asset Expiry" feature). Simply click on the Asset, and on the side panel, press File/Image Information. You will be able to assign the Expiry Date here, as shown below: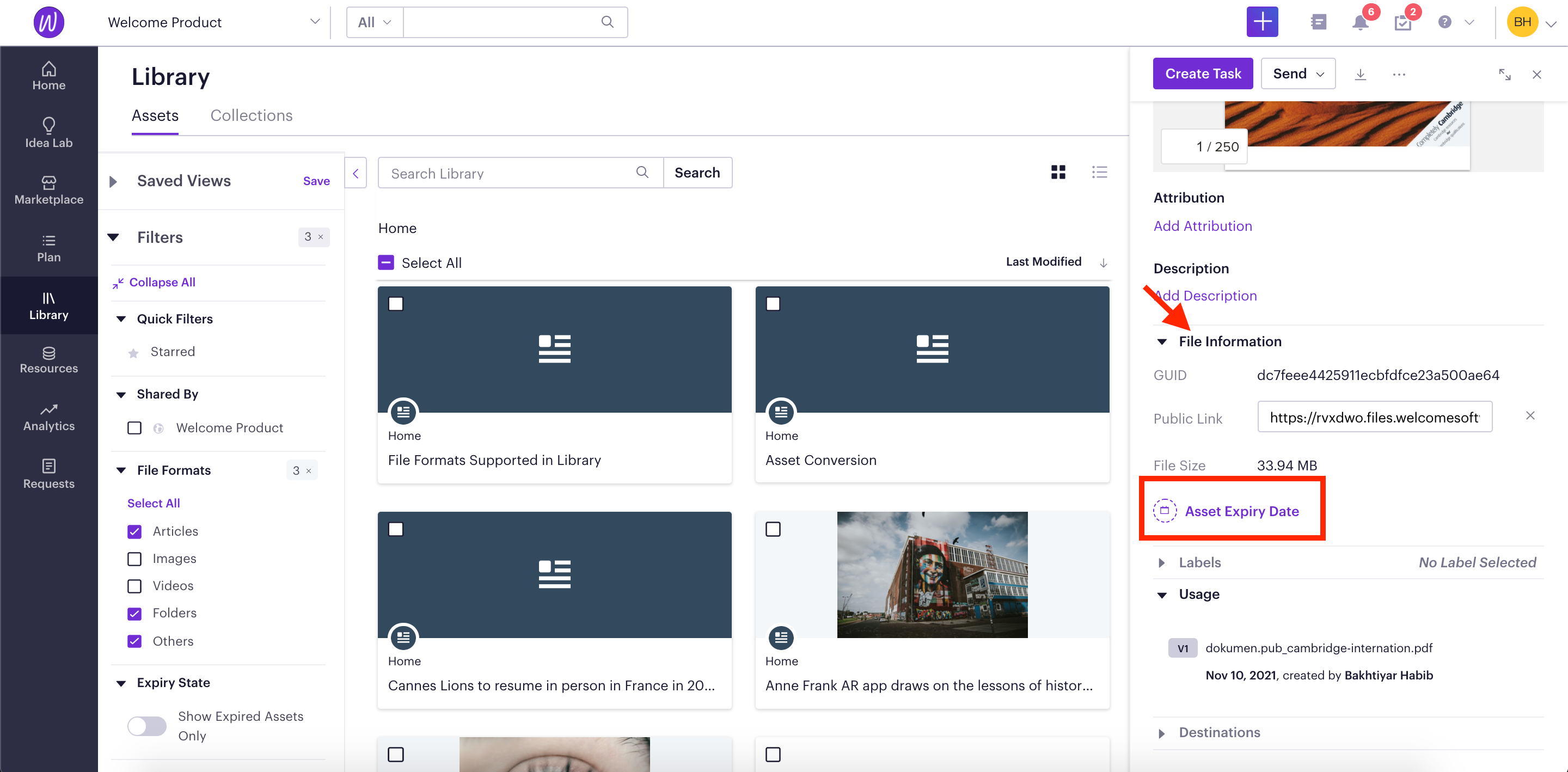 Filter Assets by Expiry Date or Status
Regular assets and expired assets will always be displayed in the Library by default. However, you can also easily filter Expired Assets from the Filter Panel in the Library, as well as using Expiry date, as shown below: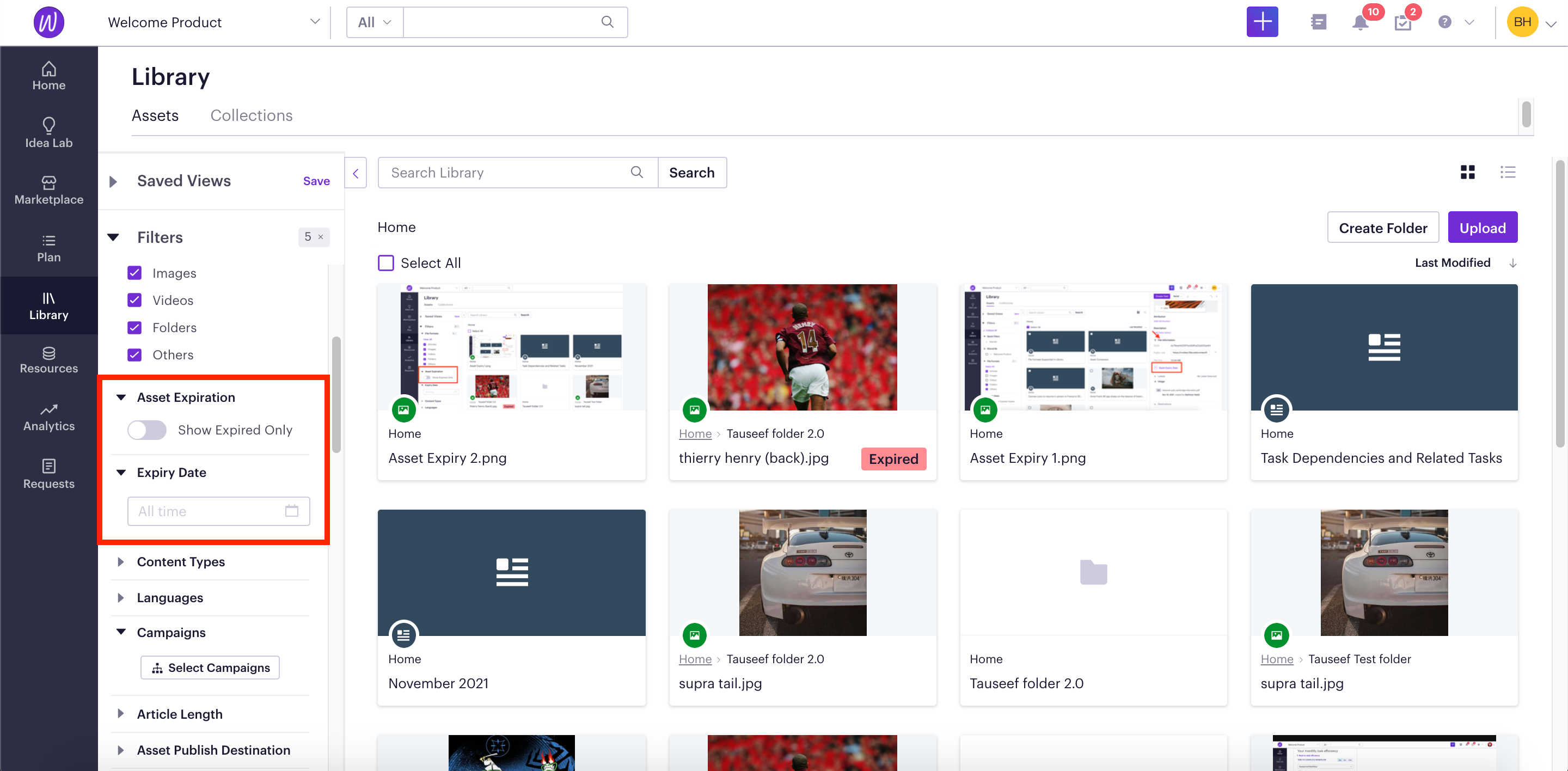 Manage Asset Expiry Notifications
Owner, and Task Owner for any asset where this asset has been used before will be notified via the CMP and email seven days and one day before the date of expiry regarding the impending expiry date.
Expired Assets across the platform will have the "Expired" tag on them, including on the Task Library, File Picker, Content Tab, and Campaign Content Tab.
Please note that, once an asset is expired they are not automatically removed, modified, or made unusable post expiry. It is up to the corresponding Asset Owner/Task Owner to decide on what to do with the asset.


Questions? Contact support@welcomesoftware.com.